The flavour of your celebration cake is as important as the finish. There are lots of delicious flavours to choose from.
Here is a list of my most popular cakes, if you have a particular favourite that is not listed please ask and I will do my best to deliver.
If you are having multiple tiers you can have a mix of different flavours.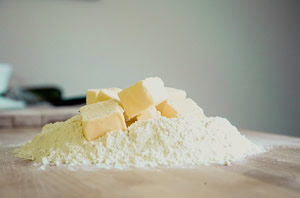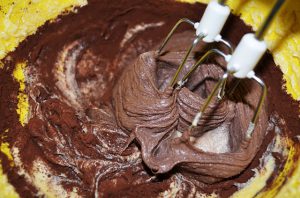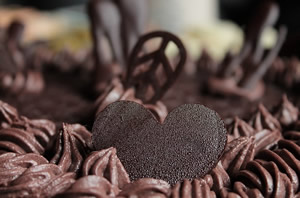 Deluxe Sponge Flavours
Traditional vanilla sponge filled with Madagascan vanilla buttercream & strawberry or raspberry preserve

Rich chocolate cake filled with a rich Belgian chocolate ganache buttercream

Moist lemon sponge with a refreshing lemon curd icing

Lemon & Lime, light lemon sponge with a zingy lime frosting

Chocolate orange liquer, my chocolate cake soaked with cointreau syrup & layered with orange buttercream

Malibu - coconut cake soaked with a malibu syrup & layered with a zingy lime icing

Decadent Baileys flavoured sponge cake filled with Baileys enriched buttercream icing

Chocolate Baileys, our lovely chocolate sponge layered with Baileys buttercream

Chocolate Oreo, rich chocolate sponge layers of crushed Oreo buttercream

Espresso coffee and walnut sponge cake with coffee buttercream icing

Black cherry burst, chocolate sponge with cherry preserve and vanilla buttercream

Chocolate salted caramel, layers of moist chocolate cake with chocolate salted caramel icing.

Sticky toffee pudding sponge with salted caramel frosting.

Champagne & strawberries, champagne flavoured sponge cake with strawberry frosting.

Distinctive red velvet sponge with a hint of chcolate with Madagascan vanilla & cream cheese frosting (only available as 8" round or smaller)
 Fruit cake & carrot cake are charged with a supplement per tier.
Traditional rich fruit cake
Made with dark rum & citrus soaked fruit, molasses, spices, almonds and more, then laced with more dark rum to produce a flavoursome cake that everyone will love!
Amazing Carrot Cake
Made with armagnac soaked sultanas, spiced with cinnamon, citrus fruits, walnuts and coconut, soaked in a citrus stock syrup
The following liqueurs can be added to most cakes at a cost of £7.50 per tier, please ask for our suggested combinations.
Kirsch

Tia Maria

Cointreau

Amaretto

Limoncello

Grand Marnier
All wedding cakes regardless of flavour will first be covered with marzipan before being iced with sugarpaste as this provide a smooth base, allowing me to achieve a clean professional finish.
A delicious range of cupcake flavours which you can choose as your wedding or celebration cake. A minimum of 12 cakes per flavour required. You can also simply order your cupcakes direct from www.cococonfection.com
Vanilla Raspberry

 - vanilla cake, raspberry preserve & Madagascan vanilla & raspberry frosting

Triple Chocolate

- chocolate cake, soft chocolate centre & chocolate frosting

Blackforest

- chocolate cake, black cherry preserve, Madagascan vanilla frosting

Lemon Lush

- lemon cake, lemon curd frosting

Coffee, Walnut Latte

- coffee cake with espresso & vanilla frosting & chopped walnuts

Chocolate Hazelnut

- chocolate cake, chocolate Nutella flavour centre & frosting

Irish Coffee Cream

- Liquer soaked coffee sponge with Irish cream frosting

Sticky Toffee Pudding

- traditional sticky date cake with caramel frosting

Banoffee Toffee Pecan

- Banana cake with toffee frosting & chopped pecan nuts

Caramel Apple Cinnamon

- Apple & cinnamon spiced cake with caramel frosting

Chocolate Orange

- Chocolate sponge with an orange frosting

Gingerbread Spice

- Sticky gingerbread with stem ginger & ginger frosting

Mint Choc Chip

- Chocolate chip cakes with mint choc chip frosting