If you're having a party then let Too Nice To Slice to take care of the food for you. Our delightful Afternoon requires a minimum order of 10. 
There are three options available. All items chose will be boxed up ready for collection. Delivery available (conditions apply)
Traditional Cream Tea – this menu includes a round of finger sandwiches per person, a cream scone with conserve and a layer cake. 

£7.95 per person
Classic Afternoon Tea – this menu includes a round of finger sandwiches or two half wraps per person, one savoury item, a cream scone and two patisserie items per person. £10.50 per person
Indulgent Afternoon Tea – this menu includes a round of finger sandwiches or two half wraps per person, two savoury items per person, a cream scone and four patisserie items per person.£15.50 per person
Afternoon tea is availalbe to order for the huts. There is a minimum order for 10 persons on all afternoon teas.
Afternoon teas are baked to order and are subject to availability so we advise you give us plenty of notice when ordering.
Please call to order & arrange collection. Delivery can be arranged at an additional cost of £10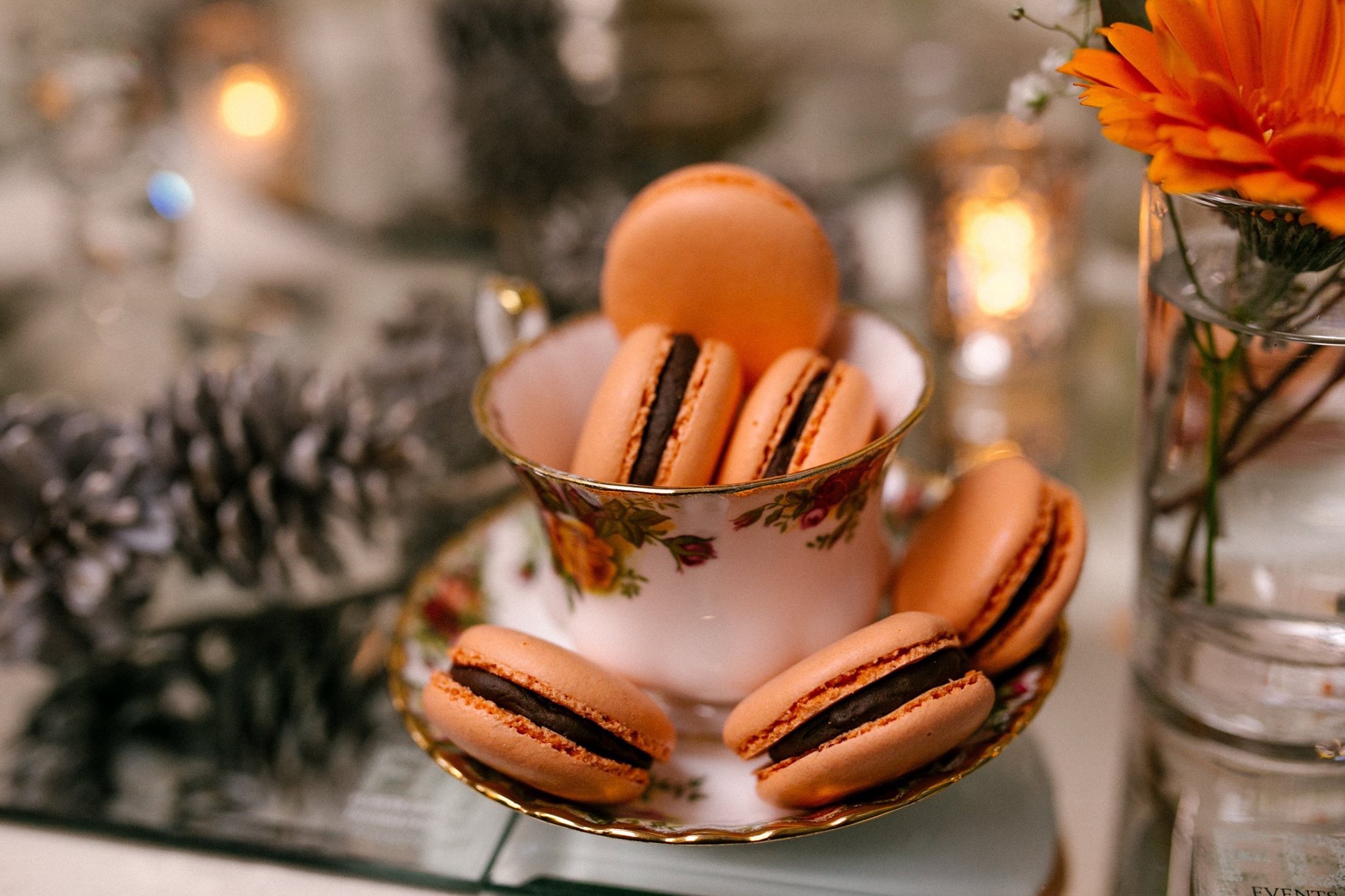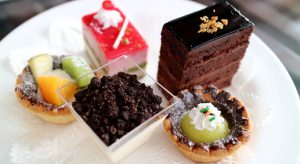 Sandwich Fillings
Selection of sandwich fillings served on a mix of white, brown & wraps. Choose 4 choices:-
Egg mayonnaise, red onion & rocket

Wiltshire roast ham & mustard mayo

Wiltshire roast ham & Emmental

Roast beef & horseradish

Cucumber, mint & cream cheese

Brie & cranberry

Cheddar cheese & fruit chutney

Smoked salmon, lemon & cream cheese

Tuna & Sweet corn mayonnaise

Tuna & cucumber mayonnaise

Tuna savoury

Prawn Marie-Rose

Lemon crab & cucumber

Roast chicken

Garlic & herb chicken

Coronation chicken

Chorizo picante & garlic & herb Boursin

Chorizo picante, French brie & sun blaze tomatoes

Hummus, grated carrot & red pepper

French brie & onion confit
Mini Savoury Items
Mini savoury items choose 1 for classic or 2 for indulgent (additional items £1.50 each)
Savoury cheese & onion scone filled with blue brie & onion marmalade

Chicken satay skewer with sweet chilli dip

Classic sage & onion sausage roll

Cumberland sausage roll

Italian sausage roll

Retro prawn vol au vent

Retro mushroom vol au vent

Mini quiche Lorraine

Caramelised Red Onion, Feta & Thyme Tartlet

Vegetarian Cheese & Chutney 'Sausage Rolls'

Mini spiced vegetable samosa, mint yoghurt dip

Italian crostini with various toppings, choose from :-

Chicken liver pate with onion chutney

Feta, sundried tomato & tapenade

Herb & garlic cheese with chorizo sausage

Lemon & coriander humus on char-grilled courgette

Smoked salmon with lemon & chive cream cheese

Cambazola & black grape

Smoked cheese & chutney
Mini Patisserie
Selection of mini patisserie, choose 2 for classic or 4 for indulgent. Additional items range from £1.50 to £2.50 each
Lemon posset & strawberry shots

Lemon & raspberry madeleine

Coffee éclair

Chocolate éclair

Vanilla choux swans

Rocky road chunks

Frasier slice

Trifle shots

Millionaire's shortbread

Homemade baileys truffles

Homemade brandy truffles

Lemon and raspberry tart

Chocolate hazelnut praline cups

Raspberry frangipane tarts

Sachertorte slice

Lemon meringue tarts

Chocolate walnut brownie

Fruity tiffin

Banoffee pies

Dark chocolate salted caramel tart

White chocolate & raspberry tart

Chocolate meringue kisses

Raspberry meringue kisses

Passion fruit meringue kisses

Salted caramel macaron

Raspberry macaron

Passion fruit macaron

Mint chocolate macaron

Lemon macaron

Raspberry & rosewater macaron

Mini vanilla & raspberry cupcake

Mini Lemon cupcake

Mini gingerbread cupcake

Mini sticky toffee cupcake

Chocolate dipped shortbread biscuit

Chocolate dipped hazelnut shortbread

Chocolate chip cookie

Cherry & oatmeal cookie

Florentine biscuit

Lemon drizzle cake

Carrot cake

Fresh fruit tart

Fresh fruit brandy snap basket

Opera slice

Apple & calvados crumble choux

Paris Brest

Pear & chocolate frangipane tart

Chilled lemon soufflé

Raspberry & pistachio financiers
Layer Cakes
Layer Cakes For Option a - Traditional Cream Tea. Additional cakes are available POA.
Vanilla Raspberry Layer Cake

Carrot Layer Cake with Vanilla Frosting

Chocolate Fudge Layer Cake

Sticky Toffee & Caramel Frosting Layer Cake

Banoffee Layer Cake, Salted Caramel Buttercream

Espresso & Brazil nut Layer Cake

Maple & Pecan Layer Cake

Salted Caramel & Chocolate Layer Cake

Spiced Apple Layer Cake, Brown Sugar Frosting

Chocolate Oreo Layer Cake

Chocolate Orange Layer Cake

Luscious Lemon Curd Layer Cake

White Chocolate & Raspberry Cake

Ferrero Rocher Chocolate Hazelnut Layer Cake
Scones
All Afternoon Teas Include Freshly Baked buttermilk Scones
Plain, sultana or cherry scones served with Chantilly or clotted cream & conserves.
Choose from Strawberry, raspberry, blackcurrant or apricot
Hire Option, Prices & Information
Prices are for afternoon tea boxed up for delivery or collection. Everything will be prepared for you to simply display on your own stands or your hired dishes.
Vintage cake stands, crockery, cutlery & glassware are available for hire. Please discuss your requirements with us.
If you would like staff to serve tea & cakes the cost is £15.00 per hour for 2 – 4 hours, £10 per hour for 4 hours and over
You will require one member of staff for every 15 - 20 covers.  
Minimum 2 hours charge per staff member applies.
Celebration & Occasion cakes can be ordered for your special occasion alongside your afternoon tea package.